Back to School Stationery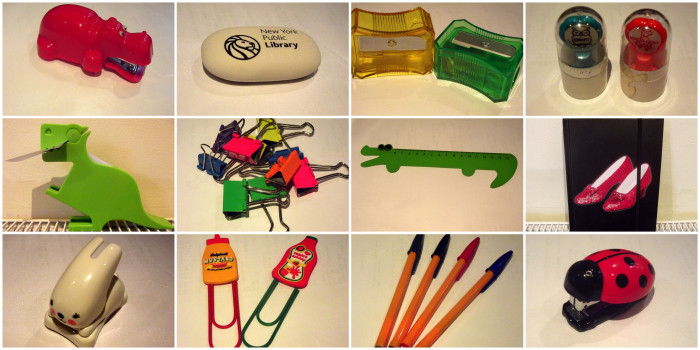 One of the nerdy perks of being a Secondary English teacher is that you really can never have enough stationery. You essentially need 30 of everything to make lessons run smoothly and unfortunately school budgets don't really stretch to that. If I have to buy stationery, I reckon it's worth buying really cute stuff. This is a collage of all the lovely things I'll be using in the first few weeks of September.
Left to right: hippo stapler (Poundland), NY Library eraser (NYC Public Library), giant pencil sharpners (Jack's NYC), reward stamps (ebay), dinosaur memo holder, neon binder clips, crocodile ruler (all WH Smith), Wizard of Oz notebook, (Barnes and Noble), rabbit single hole punch (Paperchase), giant fast food paperclips (Tiger), Bic biro range (Poundland), ladybird stapler (Paperchase).