The Writer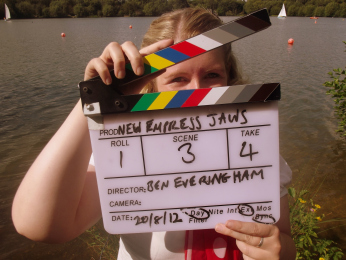 I've been writing since I was old enough to hold a pen in an upright position but people have been paying me to hold my pen in an upright position for about seven years now.
After completing my Master of Arts in Literature and Creative Writing I moved to London to pursue a career as a journalist and columnist. I have since written across blogs, websites, magazine, radio and TV for clients such as The Guardian, The Spectator, movieScope Magazine and Film4.
I have founded a UK independent film magazine called New Empress Magazine and published my first non-fiction book: True Love is Like the Loch Ness Monster.
My second non-fiction book, Fading Ads of London will be available in 2014 from The History Press.
I am also in the process of completing my first novel.
People tend to hire me to write about film, feminism, travel, history and literature but as I relish a research opportunity, you may want to hire me for a new challenge.
You can contact me with such requests at: helenography at gmail.com