Postcards from Richmond Lock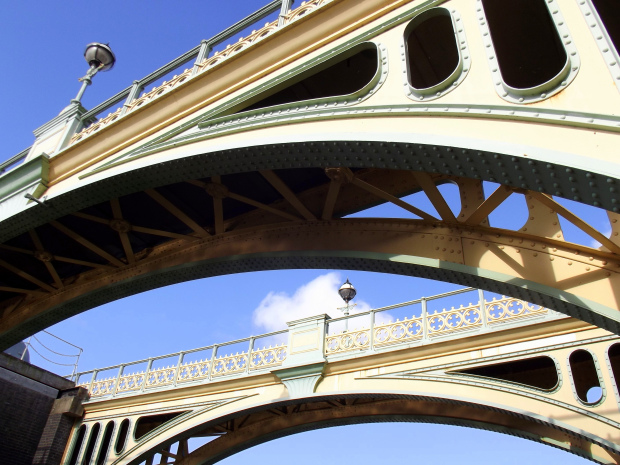 This weekend is Open House weekend and consequently I have been running about all over the city taking photographs of some of the capital's most interesting buildings. Despite the fact it was Sunday, I was up sharpish this morning for a behind the scenes tour of Richmond Lock. I live nearby in Kew so managed to be the first in the queue.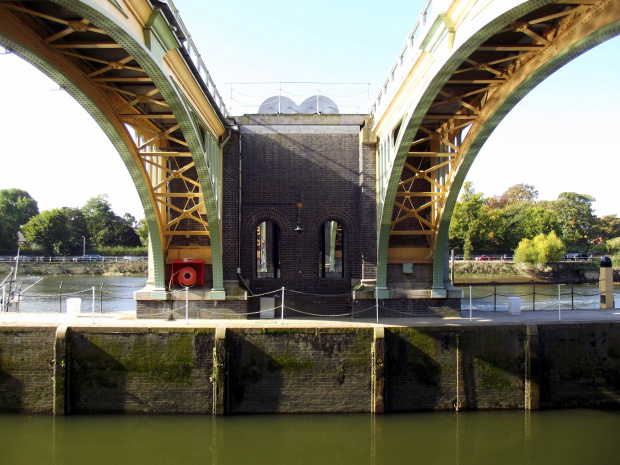 The lock is being repainted next year so I will probably photograph that process and ensure I get some more shots of her before she gets a makeover.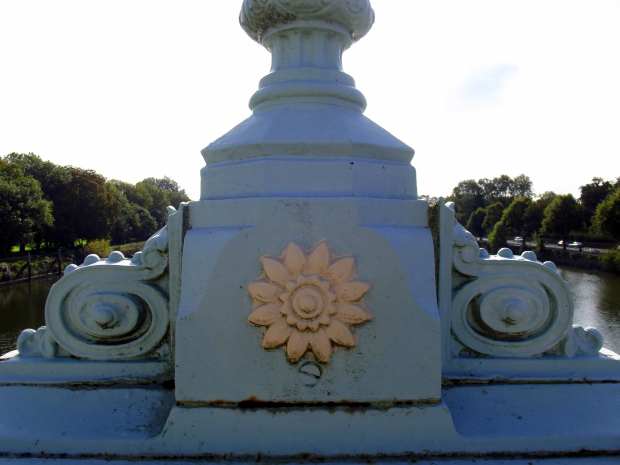 The Open House guide described her as a piece of 'functional design' but as she was built during Victoria's reign she is also rather ornate.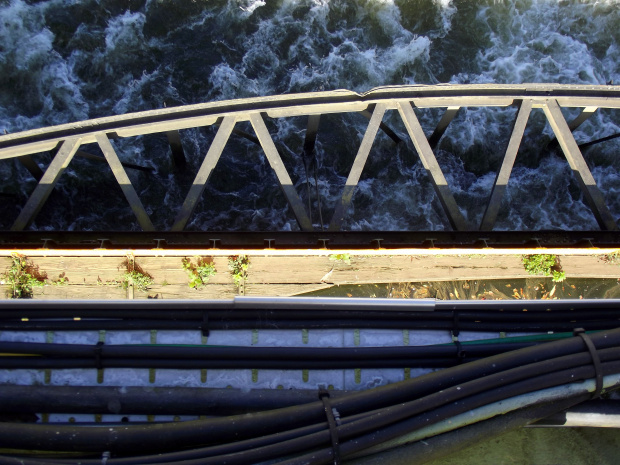 This is a view looking down into the weir from the walkway. A blend of shapes, textures and sounds.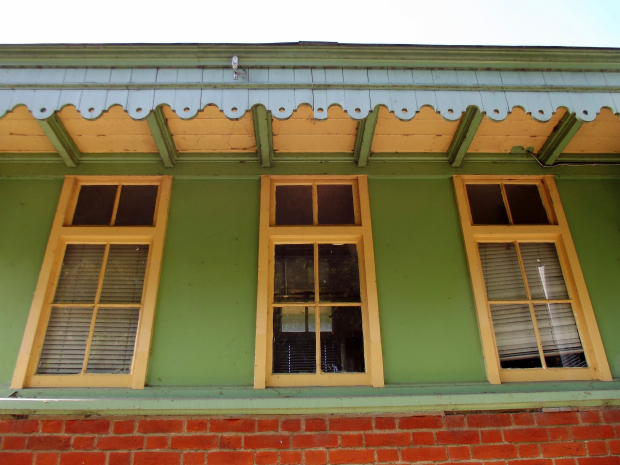 This is the side of the hut that once contained the toll booth. Once over pedestrians had to pay to cross over the river. It is now redundant as it is now free like all the other crossings in London.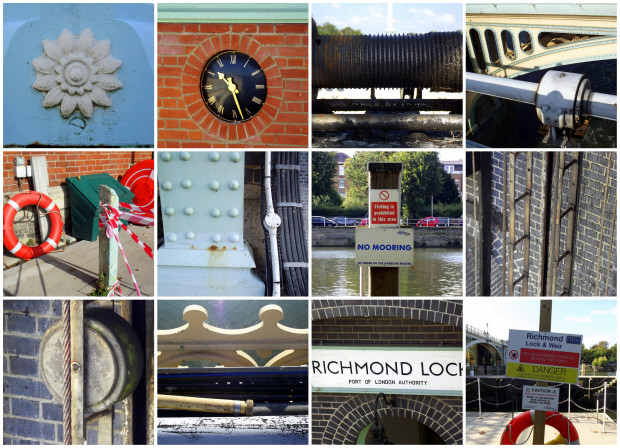 Some of the smaller details are captured in this collage. I particularly like the dark brick work around the Richmond Lock sign.