My film book title unveiled!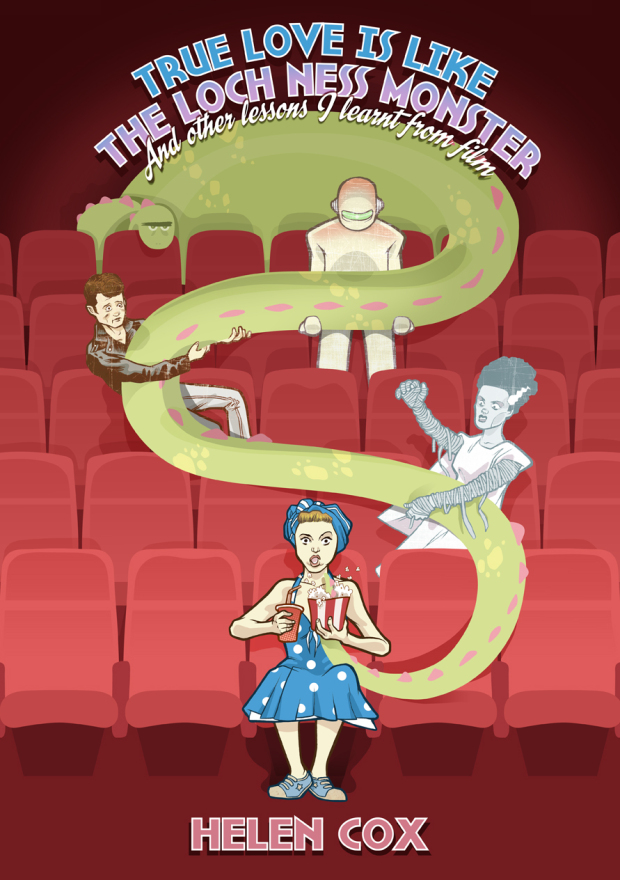 Cover design by Alfie Gallagher.
Today I unveil the title for my film book.  Was it what you were expecting? Last week I ran a competition to win a copy of the book and the results are as follows:
The most humorous guess-the-title prize is awarded to Martin Conterio who, if he gets in touch with me via Twitter, will receive a free copy of my book when it is released mid-March. People who made the acknowledgements are: Daniel Green for 'We Need to Talk About Helen' Jane Read for 'Slinema', Tony Cowin for 'Hissing in the Back Row (of the Movies)'  and Bazmann for 'Monsterplex.'
About the Book
Think that the likes of Mannequin on the Move are devoid of artistic value? Think again. True Love is like the Loch Ness Monster and Other Lessons I Learnt from Film is a collection of essays detailing important moral messages from the last century (and a bit) of cinema. More details and the opportunity to sample and pre-order my book will follow in the coming weeks.