80 Years of the Tees Newport Bridge in Photos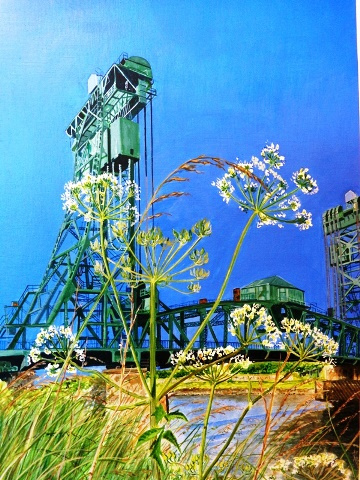 It's not a very big secret that I'm a bit of a fan of bridges, especially of those perched on the river Tees. Usually I can be found writing odes to, and books about, the blue one – the Tees Transporter Bridge – but today marks the 80th anniversary of another of Teesside's most iconic bridges: The Tees Newport Bridge. Furthermore, an announcement has been made that the Transporter Bridge Visitor Experience Project, supported by a £2.6m Heritage Lottery Fund, has uncovered historic photographs that will shed new light on the Tees Newport Bridge.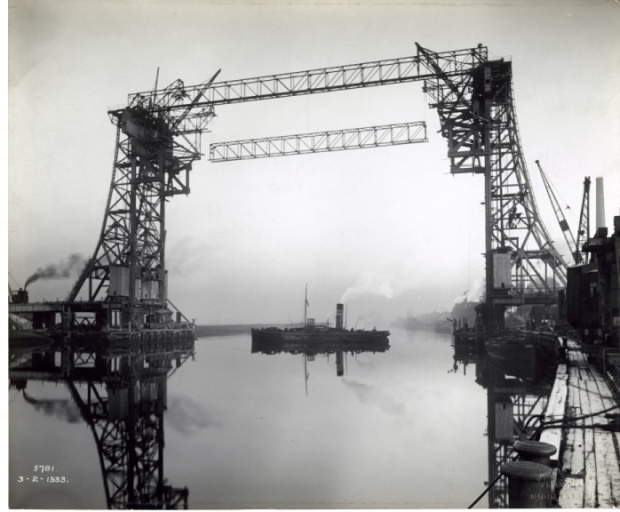 Over 100 photographs of the Tees Newport Bridge dating from the early 1930s showcase the landmark's development from the construction of approach roads that saw the demolition of nearby housing towers to the structure's anchor span being lowered.  Other images show numerous iron and steel works and workers along the banks of the River Tees, the historic boundary between Durham and Yorkshire.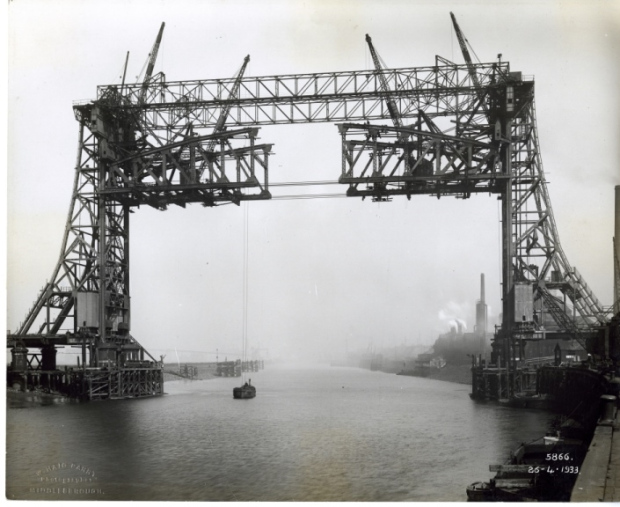 The unique images, many from historic Middlesbrough-based photography firm W. Haig Parry, were uncovered in Teesside Archives' yet to be catalogued Cleveland Bridge Collection by Tosh Warwick from the Tees Transporter Bridge Visitor Experience Project, and Teesside University Graduate and Tees Valley Community Foundation Intern Jonathon Hooton.  The pair are currently carrying out research for the upcoming 'Bridging the World' exhibition at the Transporter Bridge Visitor Centre, which celebrates the area's bridge building heritage and features superstructures including Sydney Harbour and Victoria Falls Bridges.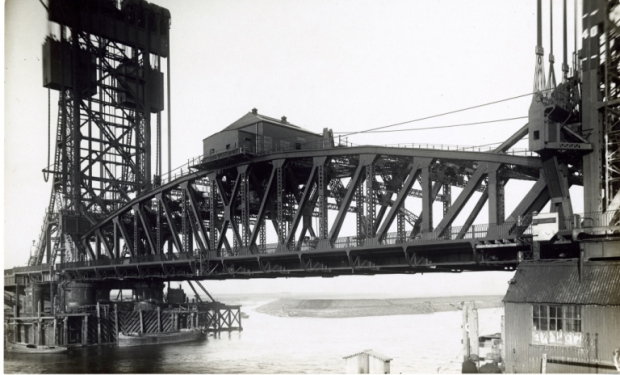 The photographs, which will appear in the upcoming exhibition at the Transporter Bridge Visitor Centre in Middlesbrough, will also feature in 'The History of the Tees Newport Bridge:  The First 80 Years, 1934-2014', a new book due for release in the coming months by Middlesbrough Council marking the Newport Bridge's 80th anniversary. 
'The Green One and the Blue One' art exhibition celebrating the Newport and Transporter Bridges will also take place at The Heritage Gallery, Cargo Fleet from this Friday (17:30-19:30) to mark the 80th birthday of Dorman Long's Newport Bridge.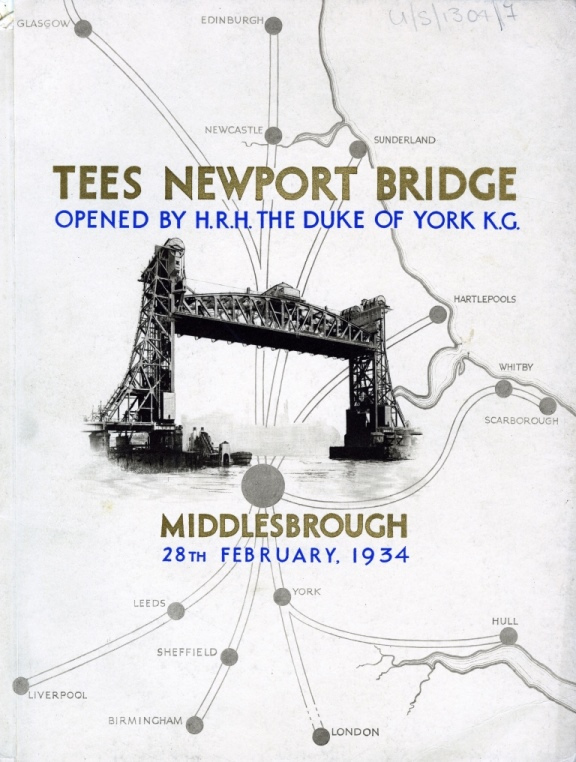 Often overshadowed by its illustrious neighbour the Transporter Bridge, the Newport crossing was the first vertical lift bridge of its type in Britain and largest in the World when opened by the Duke and Duchess of York on 28 February 1934.  Owing to a decline in river traffic on the Tees the need to lift the Bridge declined and the structure is now pinned down with the last elevation having taken place in 1990.
Tosh Warwick is appealing for members of the public to contribute their memories of the Newport Bridge for inclusion in the forthcoming history of the Bridge.  Contributions can be emailed to [email protected] or in writing to Tosh Warwick, Tees Newport Bridge Memories, 3rd Floor, PO Box 502, Vancouver House, Gurney Street, Middlesbrough, TS1 9FW.
All images in this post are reproduced with the permission of Teesside Archives and Middlesbrough Council.